It's that time of year again, when every blog, magazine, and critic lists their favorite music of the year.  It gets to be a bit boring and predictable at times and most people's lists look pretty similar.  Everyone, myself included, will have M.P.P., Wolfgang Amadeus Phoenix, Veckatimest, etc., etc. in their lists.  So I thought I'd do something a little different and list 10 records or songs that I really liked this year but that will probably not be on most major critics lists.  Some are older things that I just happened to really get back into this year and some are new.  The order of the list doesn't represent a best and least best paradigm.  I always find that kind of annoying.  So, here goes:
1. Dave Brubeck Quartet – Time Out
I heard a great story on NPR's "All Things Considered" about the 50th anniversary edition of this classic disc back in the summer.  I was reminded of how much I liked the Brubeck Quartet's work.   It's amazing that a song, "Take Five", in 5/4 that has a long drum solo in the middle could have been a hit!  I guess it says a lot about the sophistication of the music buying and listening public of that legendary year of '59.  Clocking in at 5:28 it's also interesting to think a hit song could be that long in those days.  It stills sounds fresh and mysterious after all these years and the Joe Morello drum solo is an awesome thing to behold.  The rest of the record is equally good.  Here's a great video of the group from '61.
Dave Brubeck Quartet – Take Five
Audio clip: Adobe Flash Player (version 9 or above) is required to play this audio clip. Download the latest version here. You also need to have JavaScript enabled in your browser.
2. DiskJokke – Staying In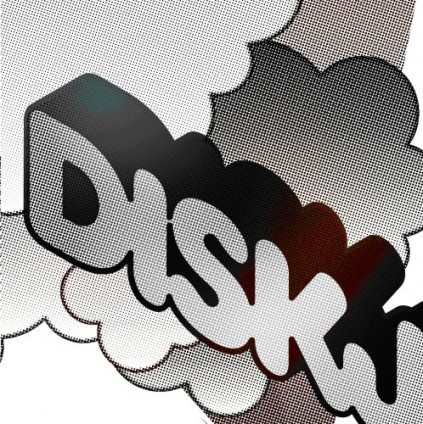 This one came out last year and I listened to it then but the title of one of the songs sums I my feelings for the record recently, "greater than previously assumed", or "Større Enn Først Antatt" (in Norsk).  Hailing from Oslo, Joachim Dyrdahl's music sits somewhere near the work of his fellow countrymen Lindstrøm and Prins Thomas in that it's kind of spacey disco.  Diskjokke's tunes are a bit more aggressive and electro than his fellow Norwegian Space DJs.  Maybe my recent Norwegian tour attuned my sensibilities to the aesthetics of the land but whatever the case I'm really liking this one lately.  The aforementioned "Større Enn Først Antatt" is a good place to start. Lindstrøm's "Where you go I go too" from last year was/is really awesome too.
DiskJokke – Større Enn Først Antatt
Audio clip: Adobe Flash Player (version 9 or above) is required to play this audio clip. Download the latest version here. You also need to have JavaScript enabled in your browser.
3. Grateful Dead – Anthem of Sun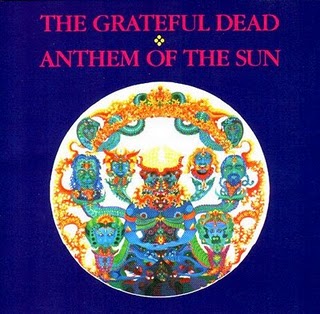 During the aughts The Dead and the bands they inspired were generally kind of looked down upon and as for myself they haven't seemed all that relevant during the last ten years or so.  My Dead CDs and records have been gathering dust, but with all the focus this year on retro lo-fi and psychedelic nostalgia the Dead are starting to sound surprisingly current.  The earlier stuff is especially similar to many things coming out these days.  A student of mine recntly asked me to teach him some Dead tunes and a friend asked me to make him a Dead mix so, I'm digging through my collection and finding a lot that I like.  Their second studio album "Anthem of the Sun" released in '68 has always been one of my favorites of theirs.  Their early period was an interesting blend of their appreciation of more pop kind of stuff like The Beatles, and The Stones and their all out trippy and freaky side.  This album is really weird and lysergic sounding and it was ahead of it's time in the way that they incorporated live recordings with studio work and mixed it all together.  The first song "That's it for the Other One" is a totally amazing hodgepodge of folk, 60's pop and the psychedelia you would except from the house band of the "Acid Tests".  I'm not as into the Pigpen jam "Alligator" but it's not an all together bad track either.  I could go on and on about this album: Phil Lesh's incredibly huge bass sound, the vocal harmonies, the dual drummers but I'll let the music speak for itself.  It's safe to say that this record sounds like nothing before it or since.  Definitely try this one on headphones.  Here's is the only song under 5 minutes on the album.  In fact at 2:04 it might be the shortest Dead song ever.
Grateful Dead – Born Cross Eyed
Audio clip: Adobe Flash Player (version 9 or above) is required to play this audio clip. Download the latest version here. You also need to have JavaScript enabled in your browser.
4. One in a Googolplex – Hands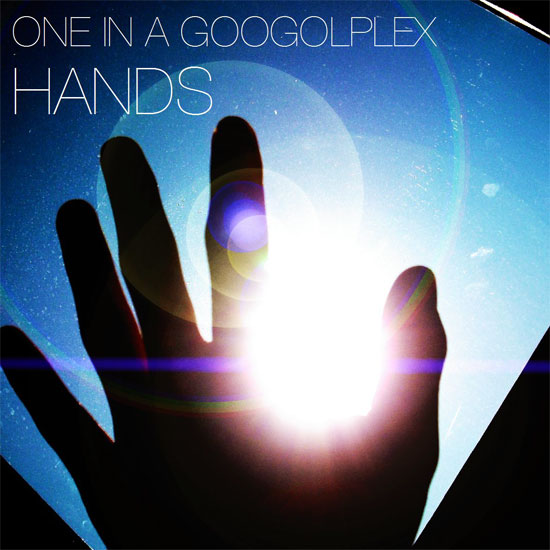 This year we welcomed German artist One in a Googolplex into the Alchemist Records Collective roster and I have been continually and increasingly impressed and honored to have him in the lineup. It's hard to say which of his albums I like more, his first "The Proclaimer" or the more recent "Hands", both are excellent. Like most Alchemist Records artist his sound is hard to categorize but I would describe it as cosmic, electronic, folk, pop. We have a new single of his coming out early next year that takes it to a whole new and even more awesome place but for now enjoy a track from Hands:
One in a Googolplex – Accents Yet Unspoken
Audio clip: Adobe Flash Player (version 9 or above) is required to play this audio clip. Download the latest version here. You also need to have JavaScript enabled in your browser.
5. Thank You Friends – the Ardent Records Story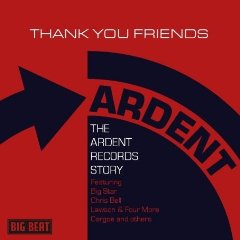 I came to the music of Big Star kind of late in the game about 7 years ago but I have loved their music ever since.  When I heard something about this Ardent Records compilation on the radio I had to seek out a copy.  The non Big Star stuff is a little bit of a mixed bag.  Some of it I like a lot and some of it seems a little too 70's power rock or something.  Over all the good out ways the bad and the rare Big Star material is a treat worth the effort.  Here's a version of Alex Chilton doing "Don't Worry Baby"!!!
Alex Chilton – Don't Worry Baby (fragment)
Audio clip: Adobe Flash Player (version 9 or above) is required to play this audio clip. Download the latest version here. You also need to have JavaScript enabled in your browser.
6. Bright Eyes – Digital Ash in a Digital Urn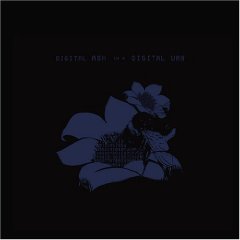 I have to confess that I not a big fan of Conor Oberst's music but this record is a definite exception. I liked it when it came out and I've been listening to it quite a bit lately and I like it even more now. It's seems like looking back on it now I can see the bigger picture of this one.  The drum sounds, programming and playing alone are incredible. There's a weird stereo effect on the drums which baffles and intrigues me. It sounds as if they've been double tracked and then panned hard to either side.  However it was done, it's a really cool sound, unlike anything else.  A lot critics hated this album and oddly many of them compared it to a failed attempt at imitating the Postal Service.  I find this assessment pretty comical.  It reminds me that my first record, which came out around the same time, was compared by some to The Postal Service.  I guess in 2005 if a music critic heard electronic music that had vocals in it they immediately said "Postal Service".  To me "Digital Ash…" sounds nothing like "Give Up".  It's a much darker, introspective, and sonically rich record than "Give Up".  I think of it as an American Kid A that gives voice to the confusing and often dark days of the post 9/11 world.  Another criticism of it was that it lacked cohesion which I totally disagree with.  I think it has a singular and unified sound throughout the disc. I'm not a music critic so my appreciation of records is based largely on whether or not I like listening to it and that often depends on whether or not it keeps me interests and surprised.  I say yea on all accounts with this one.  I wish Mr. Oberst had or will in the future revisit his  more futuristic and experimental side.  Maybe he'll call it the Good Ship Lollipop.
Bright Eyes – Time Code
Audio clip: Adobe Flash Player (version 9 or above) is required to play this audio clip. Download the latest version here. You also need to have JavaScript enabled in your browser.
7. Eric Sarmiento – 2009 singles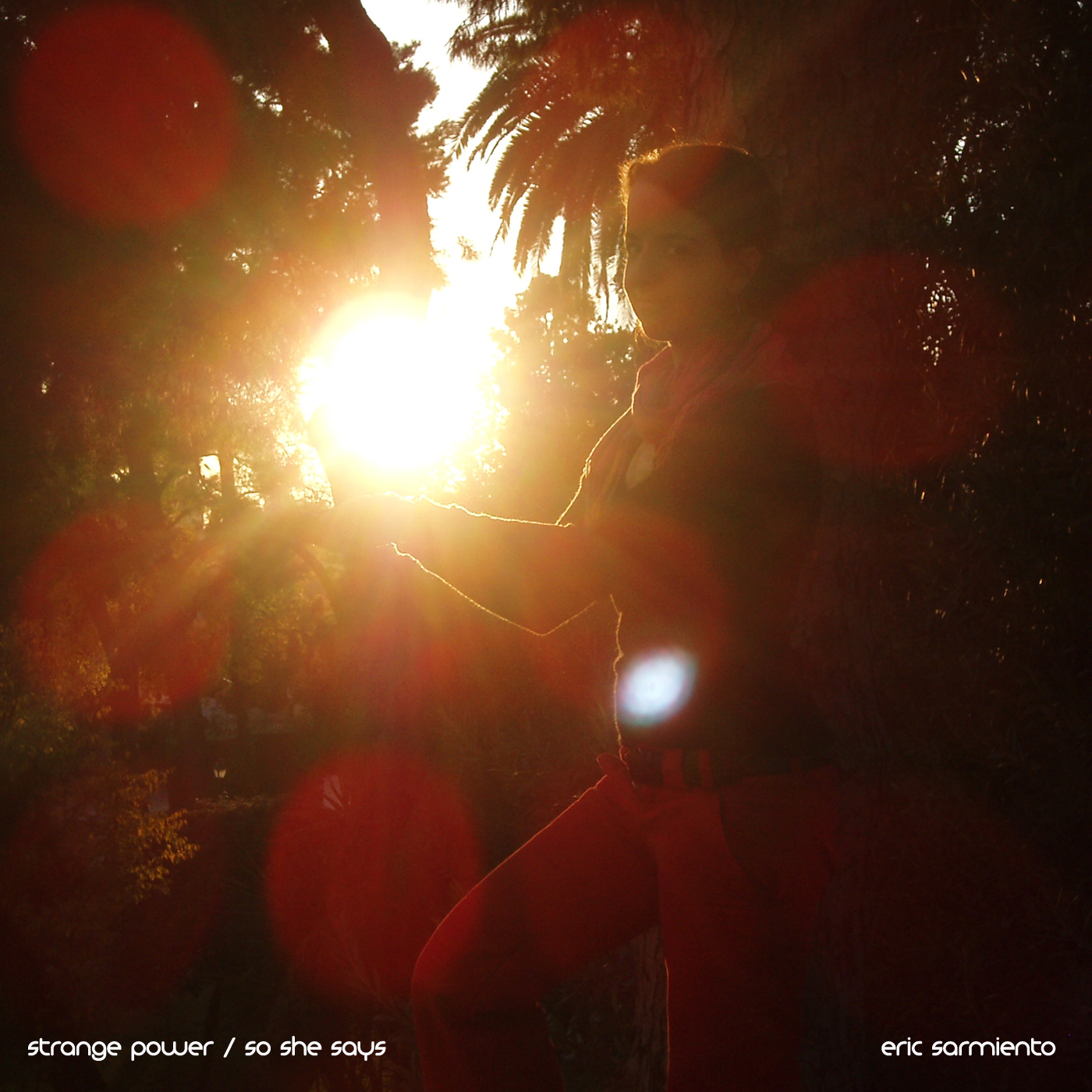 2009 was a good year for us at the Alchemist Records Collective camp. We added One in a Googolplex to our roster and we released some strong records. A list of my favorite records of the year wouldn't be complete without mentioning my brother's incredible singles. We have put out 2 releases from him both containing an A and B side, like the 45 7″ inch single of old. All four songs are really great and are an exciting glimpse into what the eventual full album (may be out next year) might look like. "Alejandra" was a cool and mellowly driving rumination on aging, isolation and letting go.  "Hypnosis" is a meditative, folk-like and hazy remembrance of childhood's past.  It's the kind of tune that grows on you over time.  A real favorite of mine!  The more recent single, which I recently posted a long entry about, contains two real knock outs of tracks "Strange Power" and my personal favorite "So She Says".  We have a good amount of new Alchemist releases coming up next year including a few remix albums, a covers compilation, more singles and hopefully a full length from Eric.  2010 looks promising for the Alchemists.
Eric Sarmiento – Hypnosis
Audio clip: Adobe Flash Player (version 9 or above) is required to play this audio clip. Download the latest version here. You also need to have JavaScript enabled in your browser.
8. Clark – Totems Flare
This one is totally unique. It's not the kind of electronic music that you might put on in the background while entertaining and it's not something that you will find in many DJ sets. It's a strange and singular experience that one friend recently told me was the most intense music he had ever heard. The song that sparked such a response was "Rainbow Voodoo" and I have to agree that is a frighteningly powerful trip.  It sounds like it could be the ritualistic music of a future electronic tribe of cannibals living in a post apocalyptic Voodoo world.  Yeah.  It's not all totally that intense.  There are lot's of more introspective and at times even ambient elements.  There are even some comic kind of moments.  The introduction of Clark's own vocals have been denigrated by some but I kind of like them.  They remind me of a more industrial take on Matthew Dear's vocal style on "Asa Breed".  It may be tough to say this album is enjoyable to listen to in a traditional sense but the surprises, challenges and unique nature of it make it something compelling and worthy of listening to.  I somehow missed Clark's 2006 "Body Riddle" record but I feel an urge to track it down now.
Clark – Rainbow Voodoo
Audio clip: Adobe Flash Player (version 9 or above) is required to play this audio clip. Download the latest version here. You also need to have JavaScript enabled in your browser.
9. Black Meteoric Star –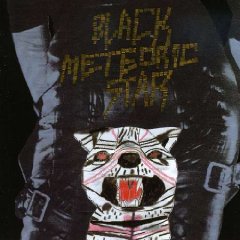 I'm a total sucker for almost everything that comes from the folks at DFA. I really liked "The Days of Mars" album by Delia Gonzalez and Gavin Russom so when I heard that the Russom half of that duo had this new project coming out I was tuned in. It didn't disappoint! I'm by no means a Techno and House aficionado so when this album was described as "Acid House" it didn't mean all that much to me. I try to avoid the weird genrefication (made up word?) of electronic music that many in that world like to indulge in. Black Meteoric Star to me continues in the arpeggiated synth mode of "Days of Mars" but this time the four on the floor kick that was sort of implied becomes very much applied. The production is minimal but not boring. The sounds are retro sounding yet fresh and the grooves are rock solid. Mr. Russom explained in this interview with Fact the Native American and Cosmic origins of the album name which nicely sums up where he was coming from with this project.

Black Meteoric Star – Death Tunnel
Audio clip: Adobe Flash Player (version 9 or above) is required to play this audio clip. Download the latest version here. You also need to have JavaScript enabled in your browser.
10. Jeremy Cox – Citybound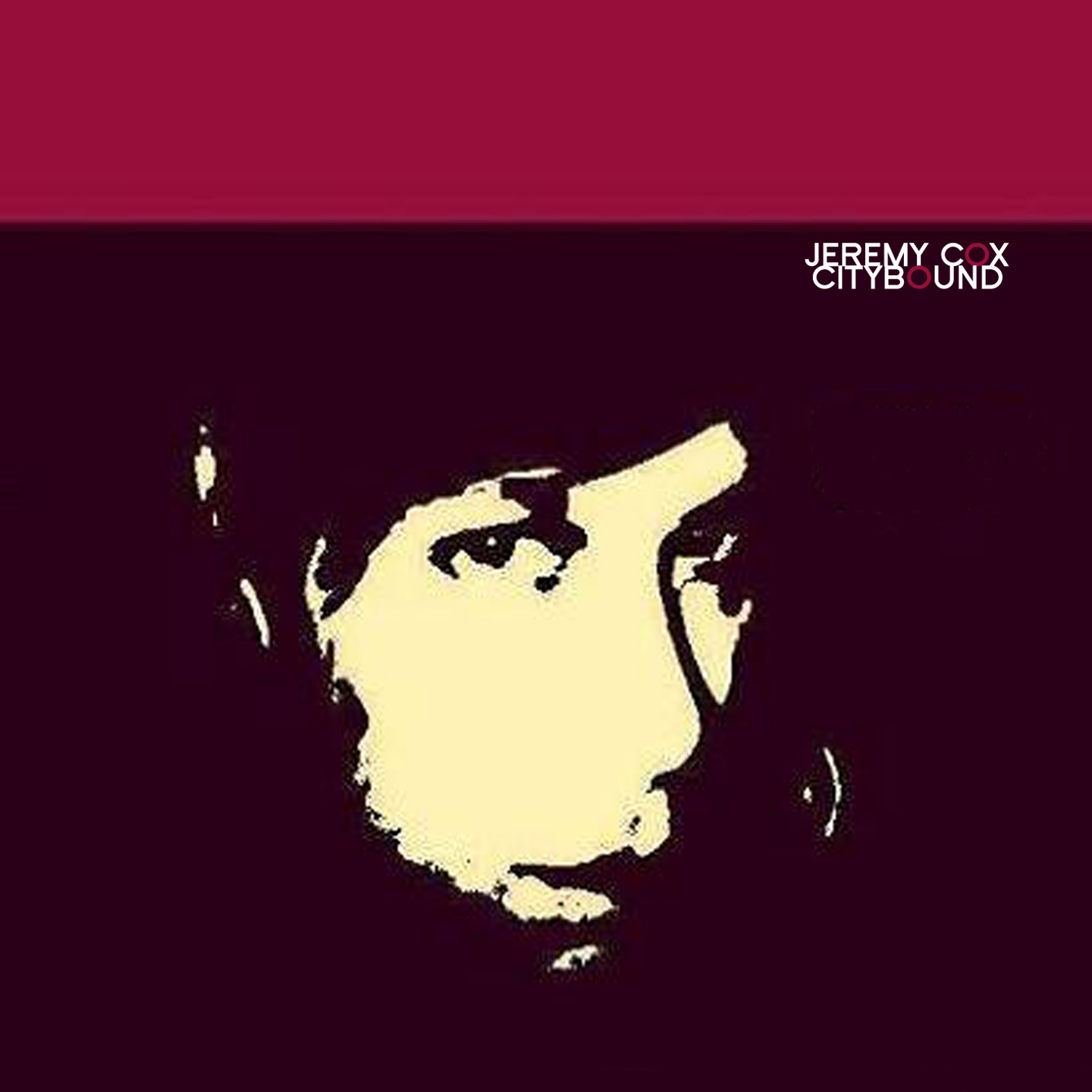 Last but certainly not least is Jeremy Cox's brilliant record "Citybound".  This one originally came out last year but I did a slight remastering on it and it was re-released digitally this year.  It's a really exceptional record in many respects.  The songwriting and lyrics are some of the best out there.  We have all the lyrics up at the Citybound page that I linked to above.  I recommend reading them because it's sometimes hard to make them out but they are really poetic and an integral part of the experience.  I hope we hear some more music from Jeremy in the coming year.
Jeremy Cox – Comfort
Audio clip: Adobe Flash Player (version 9 or above) is required to play this audio clip. Download the latest version here. You also need to have JavaScript enabled in your browser.
Well that's by no means an exhaustive list of all the great things I heard and enjoyed in '09 but it's 10 things that may have flown under the radar but shouldn't have.  Check it out and leave a comment of some things you liked this year.