Posts Tagged 'new music'
Sunday, March 2nd, 2014
Primitive Ghosts
Primitive Ghosts
Primitive Ghosts
Primitive Ghosts
Friday, November 6th, 2009
New EP Weird Animals is coming soon. I don't have a firm date yet but the limited CD will be available in early December with the digital download following in early January. The track list is as follows:
1. Only Grey
2. Weird Animal
3. Madame X
4. Can't Get Much
5. The Middle
6. Driving in the Dark
I played some of these tunes in Norway. Most of them are songs from the same sessions as "White Noise/Black Music" that either didn't seem to fit with the other songs or I couldn't seem to finish. I had a fondness for all of them and thought this EP would be a good venue for them. In December the "single" Weird Animal will be available as a free download. More on that in a few weeks.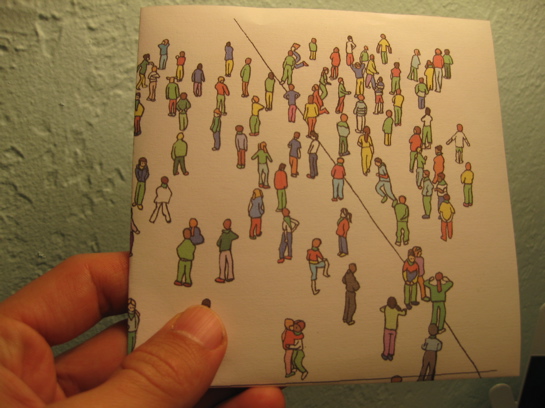 Saturday, March 21st, 2009
Myspace seems to be going the way of the dinosaur but there is still a lot of interesting unknown artists putting music up. Much of it is good but not great, some of it is pretty bad and sometimes you come across something that is really good. Here are a few people that I've come across that are relatively unknown but worth a visit:
This dude is from Argentina and makes some really great ambient stuff that is at times reminiscent of Boards of Canada: http://www.myspace.com/ralf
Another project by the same artist from Argentina but more dance oriented: http://www.myspace.com/frikstailers
This duo is from Ireland and makes some weird electronic folk stuff: http://www.myspace.com/killkrinkleclub
I'm excited to hear that the new Grizzly Bear album Veckatimest will be out in May on Warp. For now they are giving away this track "cheerleader" which doesn't disappoint! Thanks to Stereogum for the mp3.